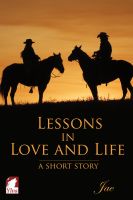 Lessons in Love and Life - A Short Story
Amy Hamilton finally has everything she ever wanted when Rika, the woman she loves, moves to the ranch. But years of having to hide her feelings leave her insecure, and her fears get the better of her. Convinced that Rika is growing bored with ranch life, Amy comes up with a daring plan.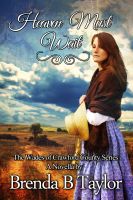 Heaven Must Wait
Leann Clark and Ralph Wade are in love and desire to be married, but obstacles stand in their way. Leann's father, John Clark, insists she is too young, and Ralph cannot yet make a living farming his land in post-Civil War Missouri. Leann and Ralph pledge their love to each other and vow to overcome the objections to their courtship and marriage.