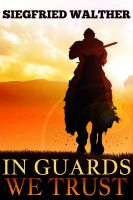 In Guards We Trust
(4.75 from 4 reviews)
Uprisings in France have prompted the peasants of neighbouring Montuga to lay siege to the palace of King Julien III. The king has 500 armed royal guards at his disposal, but using them to end the siege risks retaliation by French Republicans. Can the Garibaldis save their kingdom from the gathering storm while revolution threatens to destroy the monarchy in France?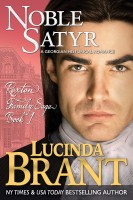 Noble Satyr: A Georgian Historical Romance
(4.14 from 7 reviews)
France and England in the age of hedonism and enlightenment. A green-eyed beauty is abandoned at the court of Versailles. The predatory Comte de Salvan plots her seduction. An all-powerful adversary snatches her to safety. But is he noble savior or a satyr most despicable? -- Classic romance in the tradition of Georgette Heyer, winner of the $10,000 Woman's Day/Random House Romantic Fiction Prize.