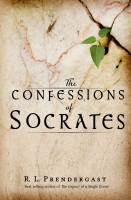 The Confessions of Socrates
by

R. L. Prendergast
Socrates sits chained to a wall in a small prison cell. In a month he will die of hemlock poisoning. At night, by the light of a tiny oil lamp, on rolls of paper smuggled in by loyal friends, he tells his three sons the story of his life. Socrates honestly reveals his thoughts and feelings, his successes and his failures, and his search for the answer to the ultimate question—how can I be happy?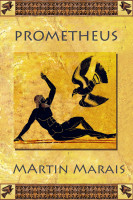 Prometheus
by

Martin
(4.00 from 1 review)
When two shepherds, out hunting a wolf, stumble across a raggedly-dressed man chained to an alter rock they find themselves in danger of becoming embroiled in the affairs of the gods in which mere mortals should not involve themselves. However, what else are two lowly, honourable shepherds to do in such situations, but become involved.
Related Categories