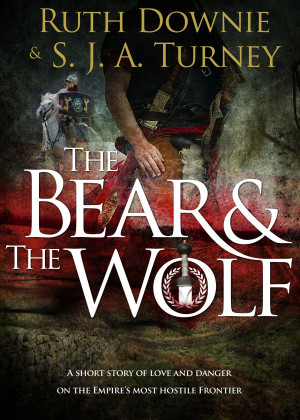 Bear and the Wolf
by

S.J.A. Turney
Senna, a native Briton married to a Roman auxiliary, accidentally uncovers a dreadful plan by the rebellious northern Maeatae tribe. Her husband Brigius, a Briton who now serves Rome, is torn when the imperial prince Caracalla arrives in northern Britannia with his unit of vicious, dangerous Numidian cavalry, causing trouble and endangering the couple's once peaceful life.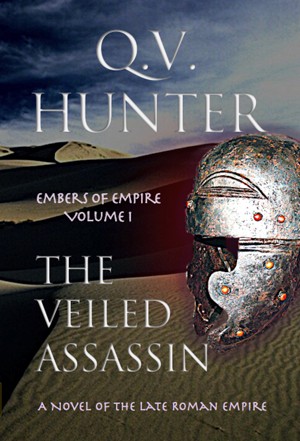 The Veiled Assassin, a Novel of the Late Roman Empire
by

Q. V. Hunter
A thrilling spy adventure in 347 AD Numidia, "A Veiled Assassin" takes the 'Roman fiction' fan to a broiling desert beset by suicidal extremists fighting the Roman army and the Christian church it now defends. Marcus wagers that surviving a deadly mission will earn him freedom from slavery, but has he bargained on betrayal by the man he respects most in the world? Fast-paced and well-researched.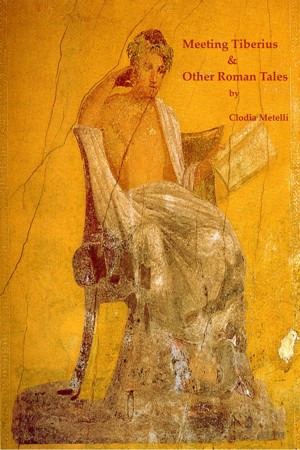 Meeting Tiberius and Other Roman Tales
by

Clodia Metelli
Tales drawn from the universe of Gaius and Achilles and Dancing Phaedra. Set in the tumultuous final decades of the Roman Republic, the stories centre on the amorous lives of a group of friends and lovers living on the fringes of Rome's creative demi monde . NB Other than the first story, they contain 'spoilers' for the earlier published works.
Related Categories