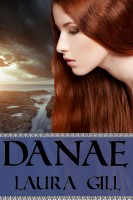 Danae
by

Laura Gill
Young Princess Danaë's life is turned upside down when a prophecy reveals that her father, Acrisius, is destined to perish at the hands of her future son. Exiled from court, she begins a new life among the Women of the Mountain, virgin priestesses of the Great Goddess. But when Zeus interferes, Danaë will need everything she has learned to protect herself and her son, Perseus.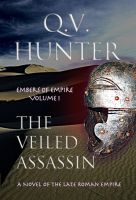 The Veiled Assassin, a Novel of the Late Roman Empire
by

Q. V. Hunter
A thrilling spy adventure in 347 AD Numidia, "A Veiled Assassin" takes the 'Roman fiction' fan to a broiling desert beset by suicidal extremists fighting the Roman army and the Christian church it now defends. Marcus wagers that surviving a deadly mission will earn him freedom from slavery, but has he bargained on betrayal by the man he respects most in the world? Fast-paced and well-researched.
Related Categories