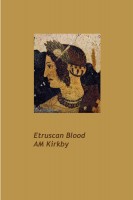 Etruscan Blood
by

AM Kirkby
A boy slave who becomes general and then a king. A princess who leaves home with her husband to win a new city and found her own dynasty. The rule of the Etruscan kings of Rome. War and politics, vengeful gods and vindictive ghosts, passion and hatred, and above all, blood.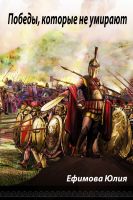 Победы, Которые Не Умирают
by

Юлия Ефимова
Исторический роман, в котором есть место и приключениям, и войнам, и спортивным победам. Это история, в которой жизни реальных и вымышленных персонажей проходят на фоне событий конца 6-начала 5 вв. до н.э., происходивших на огромной территории эллинского мира от Древней Греции до Северного Причерноморья. Много интересного найдет для себя и тот, кто увлекается историей античных Олимпийских игр.