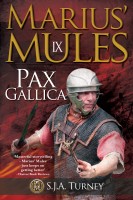 Marius' Mules IX: Pax Gallica
by

S.J.A. Turney
It is 50BC and Caesar winters with his legions in the north, all Gaul conquered but a triumphant return to Rome denied him by the senate who seek his blood. Yet unrest stirs in unknown lands as the tribes of mountainous Aquitania rise under a terrifying new leader and drive out their Roman occupiers.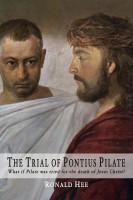 The Trial of Pontius Pilate
by

Ronald Hee
The story of Easter from a completely different perspective; not during Easter, but in the weeks after, as Pontius Pilate is tried for ordering the crucifixion of Jesus Christ. Is Pilate guilty of condemning an innocent man to death?
Related Categories