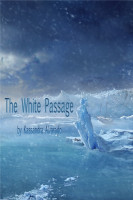 The White Passage
by

Kassandra Alvarado
(4.00 from 1 review)
Sent away to recover from the horrors of putting down civilian insurrection, Kate Allen's journey takes her far beyond the limits of the future into the distant past where her fate seems inexplicably entangled with that of the doomed 1845 Franklin Expedition.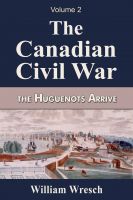 The Canadian Civil War Volume 2- The Huguenots Arrive
by

William Wresch
In this second volume of the series, the French history of the continent is expanded to tell the story of the Huguenots. As in volume 1, some of the early history is an accurate portrayal of the Huguenot exodus from France. But this is also a work of fiction -- in this case a description of the growing conflict between their values and the values of the Catholic North.
Related Categories