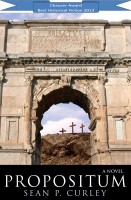 Propositum
by

Sean Curley
Inside a rich landscape of the failing Roman Republic and a tumultuous Jewish population is an ambitious and visionary ex-Senator who conspires with Paul of Tarsus to create something… better. This provocative historical novel melds the birth of Christianity with recent scholarly works and delivers a shocking, but plausible, story of Christianity's formation and the Christ myth.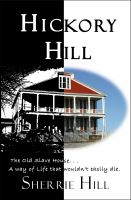 Hickory Hill
by

Sherrie Hill
Price:
$2.99

USD.
(
Free
!) Words: 131,720. Language: English. Published: November 10, 2013. Categories:
Fiction
»
Historical
»
Ancient
Since it was built, many people have come and gone through the gates of Hickory Hill, but if they were people of color they usually left in chains to be sold into slavery in Kentucky, or traded out as payment of debts. A well trained slave was as good as cash, sometimes better. It was a way of life that didn't die easily.
Related Categories