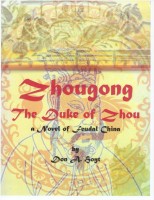 Zhougong: The Duke of Zhou
Approximately 1045 BCE the ruler of an independent province on the frontier of ancient China named Ji Fa defeated the reigning Emperor Di Xin's vast forces to found China's 3rd dynasty, the Zhou. The rise of the Zhou with their military, scientific, cultural, and economic superiority and their triumph over the Shang dynasty is the subject of this novel.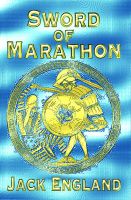 Sword of Marathon
Luke, a Gothic prince, journeys south to prove himself worthy of kingship. But in Athens, Luke finds manhood and an unexpected destiny. Drawn into a vicious war against the Persian Empire, and confronted with superior military force on the plain of Marathon, Luke fights in bloody battle alongside the Greeks. The outcome impacts his life, his lovers, and the world's future for millennia to come.