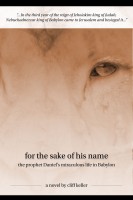 For the Sake of His Name, the prophet Daniel's miraculous life in Babylon
by

Cliff Keller
Jerusalem falls to Babylon after a brutal siege. A young boy, Daniel, and his three close friends are captured and taken to Babylon as slaves. Over the next seven decades these sons of Hebrew nobility overcome bondage, rivalries and the conceits of kings to reach positions of authority in the most powerful nation in the world. And Daniel becomes a prophet of the Lord.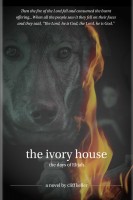 The Ivory House - The Days of Elijah
by

Cliff Keller
The Prophet Elijah saves the widow of Zarephath's son, Yashar, who follows Elijah to Mt. Carmel and, later, to Jezreel. There, Yashar works in Naboth's vineyard, falls in love with Naboth's family and hopes to learn the art of making wine. Though he witnesses miracles and plans to live in Jezreel forever, Yashar is forced to change his plans after Naboth's brutal murder at the hands of Jezebel.