Special Deals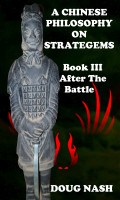 A Chinese Philosophy ON Strategems Book III After The Battle
by

Doug Nash
Could a Chinese General know the mind of a Roman General? Julius Frontinus and Sun Tzu, each wrote their book and by merging the two, the answer is revealed. Is Sun Tzu's idea that what enables the wise sovereign and the good general to strike and conquer, and achieve things beyond the reach of ordinary men, is foreknowledge echoed in the examples of Frontinus? What else did they agree on?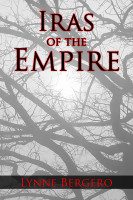 Iras of the Empire
by

Lynne Bergero
The novel Iras of the Empire tells the story of one woman's quest for the source of power and peace in a dangerous world. A Nubian orphan, Iras becomes a servant to the wife of Pontius Pilate. From Jerusalem to Meroe to Ephesus, Iras' past collides with her future as the tension between the silversmith she loves and the defenders of a new faith erupts into a firestorm.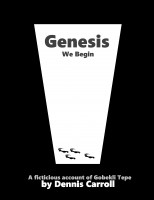 Genesis, We Begin
by

Dennis Carroll
"Genesis, We Begin" is a fictional history of the twelve thousand year old Gobekli Tepe archeological site recently unearthed in Southwest Turkey. The story imagines people and events which might have existed at the emergence of civilization. "Genesis, We Begin" is a secular retelling of the book of Genesis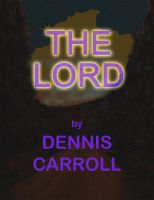 The Lord
by

Dennis Carroll
"The Lord" is a 5000 word short story which narrates a secular explanation for the traditions in the period of history between Abraham and Moses. It hopefully respects the sensibilities of the three major religions that hold this period to be governed by the supernatural. The story is part science fiction and part speculative religious history.
Related Categories