Special Deals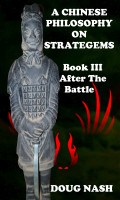 A Chinese Philosophy ON Strategems Book III After The Battle
by

Doug Nash
Could a Chinese General know the mind of a Roman General? Julius Frontinus and Sun Tzu, each wrote their book and by merging the two, the answer is revealed. Is Sun Tzu's idea that what enables the wise sovereign and the good general to strike and conquer, and achieve things beyond the reach of ordinary men, is foreknowledge echoed in the examples of Frontinus? What else did they agree on?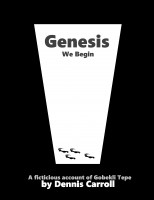 Genesis, We Begin
by

Dennis Carroll
"Genesis, We Begin" is a fictional history of the twelve thousand year old Gobekli Tepe archeological site recently unearthed in Southwest Turkey. The story imagines people and events which might have existed at the emergence of civilization. "Genesis, We Begin" is a secular retelling of the book of Genesis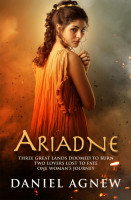 Ariadne
by

Daniel Agnew
A young priestess flees from Crete to Egypt and finally Canaan as the Bronze Age world collapses around her.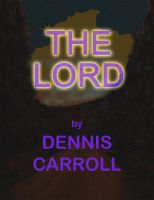 The Lord
by

Dennis Carroll
"The Lord" is a 5000 word short story which narrates a secular explanation for the traditions in the period of history between Abraham and Moses. It hopefully respects the sensibilities of the three major religions that hold this period to be governed by the supernatural. The story is part science fiction and part speculative religious history.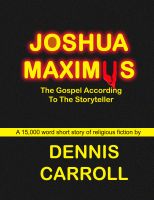 Joshua Maximus, The Gospel According To The Storyteller
by

Dennis Carroll
"Joshua Maximus, The Gospel According To The Storyteller" is a novellette of 15,700 words.The genre is historical religious fiction revolving around Jesus and John the Baptist. The story provides a secular interpretation of two of the most significant religious figures in history. This is a secular interpretation of supernatural events and should not be confused with "Christian Book" genre.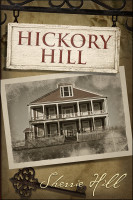 Hickory Hill
by

Sherrie Hill
Price:
$2.99

USD.
(
Free
until
Dec. 31
!)
Words: 131,720.
Language: English.
Published: November 10, 2013
. Categories:
Fiction
» Historical
» Ancient
Since it was built, many people have come and gone through the gates of Hickory Hill, but if they were people of color they usually left in chains to be sold into slavery in Kentucky, or traded out as payment of debts. A well trained slave was as good as cash, sometimes better. It was a way of life that didn't die easily.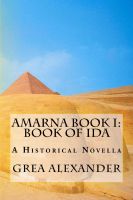 Amarna Book I: Book of Ida
by

Grea Alexander
(5.00 from 1 review)
Ancient Egypt. The last living male descendant of the Amarna line, Pharaoh Tutankhamun, has died suddenly under mysterious circumstances. His wife, Queen Ankhesenamen, is left without a male heir. The ambitious vipers Ay and Horemheb are nipping at her heels in their bid to seize power. Queen Ankhe has but one hope to maintain her hold on the throne - an alliance with the Hittites.
Related Categories