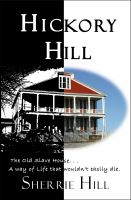 Hickory Hill
by

Sherrie Hill
Price:
$2.99 USD.
Words: 131,720. Language: English. Published: November 10, 2013. Categories:
Fiction
»
Historical
»
Ancient
Since it was built, many people have come and gone through the gates of Hickory Hill, but if they were people of color they usually left in chains to be sold into slavery in Kentucky, or traded out as payment of debts. A well trained slave was as good as cash, sometimes better. It was a way of life that didn't die easily.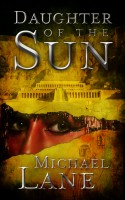 Daughter of The Sun
by

Michael Lane
(5.00 from 8 reviews)
Many queens have governed Egypt as pharaohs, but only Hatchepsut seized the crown as king. With support from her confidant and lover, Senenmut, she overcame many challenges. But betrayal, loss and tragedy were constant companions. Her greatest fear was that her name would be forgotten: the final death. Daughter of the Sun, a fictional account of this remarkable woman, assures her name lives on.
Related Categories