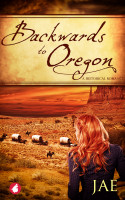 Backwards to Oregon
by

Jae
(4.75 from 4 reviews)
"Luke" Hamilton accepted that she would spend her life alone when she chose to live her life disguised as a man. Nora Macauley, who worked in a brothel for three years, has lost all illusions about love. But now they find themselves married and on the way to Oregon in a covered wagon, with two thousand miles ahead of them.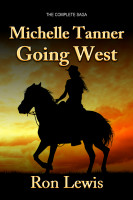 Michelle Tanner - Going West: The Complete Saga
by

Ron Lewis
Michelle Tanner begins a journey west in 1864 from Washington Town, as the American nation's capital was called, to Denver City. It becomes a perilous trek, filled with a gunfight here and there, disease, and new friendships. And lurking in the shadows, a madman intent on revenging himself on one of the main characters.
Related Categories