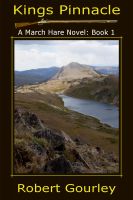 Kings Pinnacle
(5.00 from 2 reviews)
Alex Mackenzie was born in 1754 in the Scottish lowlands on the border between Scotland and England. Alex, his father, and his two older brothers were members of the last band of Reivers (outlaws) that operated along the border. A few years before the start of the American Revolutionary War, Alex ran afoul of the British authorities. His only alternative was to leave Scotland for America.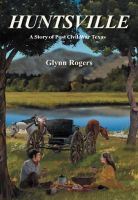 Huntsville: A Story of Post Civil War Texas
(4.50 from 4 reviews)
Huntsville, Texas, 1874: Jacob Magruder, a former Texas Ranger, receives a pardon from his prison sentence. Soon he meets a beautiful widow whose husband has just been robbed and killed by highwaymen. Magruder vows to catch the killers and recover the lady's money. And this adventure leads to romance.