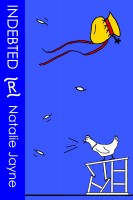 Indebted
by

Natalie Jayne
(5.00 from 2 reviews)
2 hired thugs, 1 sheriff, 2 unlikely friends, 1 court appointed nuisance-- what could possibly go wrong? This humorous adventure is about the bonds between brothers-- even unintentional ones-- & the many hiccups of life. INDEBTED is a 'clean' read. Except for Gideon, who can ruin a new set of clothes in 3 sec. flat, pinch the blue ribbon prize & still skid calamitously into town by supper.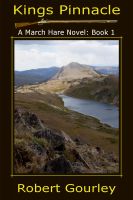 Kings Pinnacle
by

Robert Gourley
(5.00 from 2 reviews)
Alex Mackenzie was born in 1754 in the Scottish lowlands on the border between Scotland and England. Alex, his father, and his two older brothers were members of the last band of Reivers (outlaws) that operated along the border. A few years before the start of the American Revolutionary War, Alex ran afoul of the British authorities. His only alternative was to leave Scotland for America.