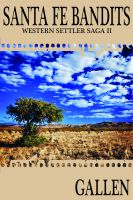 Santa Fe Bandits
by

Arch Gallen
Working to complete his duty to find land, water and good graze for his kin to settle, young Adam Pike finds New Mexico a tad rambunctious. Needing first to settle the score with the scoundrel Aangstrom, his delicious encounter with a Spanish widow leads down unexpected trails laced with Mexican rebels, secretive lawyers and a kidnapping which must be avenged.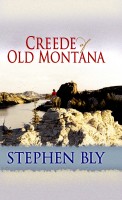 Creede of Old Montana
by

Stephen Bly
An ex-cavalry soldier searches for Army pals who don't show for a reunion. Instead, he stops a bank robbery and confronts two beautiful women. One wants his ring. The other wishes him dead.
Related Categories