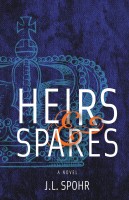 Heirs & Spares
by

J. L. Spohr
Set amidst the backdrop of Europe's Reformation in the late 16th century, Heirs & Spares is one part history, two parts palace plotting, and a whole lot of juicy romantic intrigue. Break out the spiced wine and sink in to this rousing read.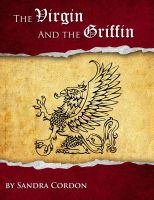 The Virgin and the Griffin
by

Sandra Cordon
The Virgin and the Griffin tells of a young woman's struggle to find a small measure of beauty and joy in a violent, fear-filled society in Renaissance Italy. Set in the ancient city of Perugia, the novel weaves together Isabella's desires and passions as she strives to make her mark in a community fractured by politics and war, yet a place where great beauty and love are still possible.
Related Categories