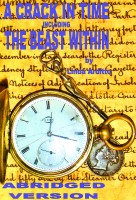 A Crack in Time/The Beast Within
by

Linda Arditto
(5.00 from 18 reviews)
England 1851, Queen Victoria is on the throne, the year of the 'Great Exhibition' and the building of the Kings Cross Railway Station. 'Big Ben' hadn't been constructed and London is filled with poor and destitute souls living in the filth of the slums. Can John Pitt survive these harsh conditions.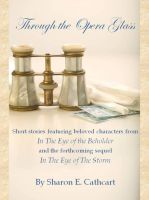 Through the Opera Glass
by

Sharon E. Cathcart
Author Sharon E. Cathcart took up a challenge in 2012: to write flash fiction and full length short stories based on various prompts. Each story features one or more characters from "In The Eye of The Beholder: A Novel of the Phantom of the Opera" or its sequel, "In The Eye of The Storm."