Special Deals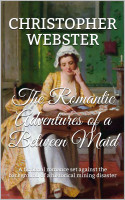 The Romantic Adventures of a Between Maid
by

Christopher Webster
Gerty is delighted when she is fortunate enough to get a job as between maid at Crookhill Hall. She sees the fine ladies dancing at a ball, and forms an ambition to go to a ball herself. Unfortunately, her beauty attracts the attention of Captain Sherburn, a rakish officer of Hussars, and her relationship with her fiancé, Tom, is ruined at a stroke.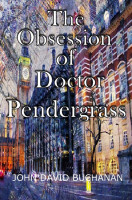 The Obsession of Doctor Pendergrass
by

John David Buchanan
Doctor Pendergrass worked feverishly treating patients at Saint Bartholomew Hospital in London. Victims of crime filled as many beds as those with cholera and dysentery, and Scotland Yard's efforts weren't helping. Pendergrass had no idea what others were doing to combat the rise in crime, but he knew exactly what he was going to to. London's alleys and streets have become unsafe - for criminals.
Related Categories