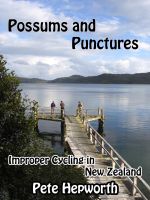 Possums and Punctures (Improper Cycling In New Zealand)
by

Pete Hepworth
(5.00 from 1 review)
What would you do if you realised that you had finally become too fat to wear your dad's pants? Pete Hepworth got his bike out and hit the trails of New Zealand, promptly suffering the indignity of being overtaken by some Danish pensioners. Along the way he met the cast of the Lord of the Rings movie in a seedy tattoo parlour in Wellington and many small marsupials with poor road sense.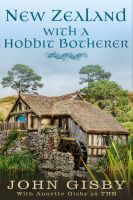 New Zealand with a Hobbit Botherer
by

Annette Gisby
(4.00 from 1 review)
What should you do if your spouse becomes addicted to the Lord of the Rings movies and swoons at the very mention of Orlando Bloom's name? (Thud. Quick, fetch the smelling salts.) How about taking the advice of a strange apparition that reveals itself in a dream, who recommends touring New Zealand in an effort to prove that its sheep pastures aren't really filled by frolicking Hobbits.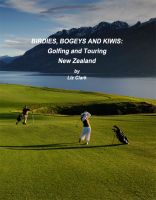 Birdies, Bogies and Kiwis: Golfing and Touring New Zealand
by

Liz Clark
(5.00 from 1 review)
With 400 established courses, no country on Earth has more golf courses per capita than New Zealand. We'd heard visitors easily enjoy a game without the overcrowding experienced in many other parts of the world. So, when Geoff, my best pal and golfing partner popped the question, I was pretty darned pleased. "A golfing trip to New Zealand? When do we leave?"
Related Categories