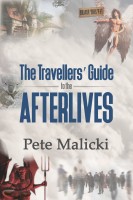 The Travellers' Guide To The Afterlives
by

Pete Malicki
This is the most important book in the history of literature. What if your afterlife was a dud? Would you want to spend your whole life following a religion if it led you to a terrible eternity? In this fun-filled guide I visit Heaven, Hell, Hades, and the afterlives of the Buddhists, Jehovah's Witnesses and Australian Aborigines. The definitive book to change your (eternal) life!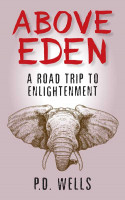 Above Eden
by

P D Wells
Price:
$1.99 USD.
Words: 87,700. Language: English. Published: March 21, 2016. Categories:
Fiction
»
Adventure
»
Travel
"This quirky, entertaining, eclectic travelogue, rich in description of bird, animal and human life, moves effortlessly between inner and outer landscapes, offering a new way of seeing." Dorian Haarhoff.
Related Categories