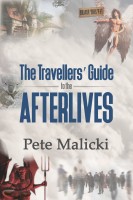 The Travellers' Guide To The Afterlives
by

Pete Malicki
Price:
$4.99 USD.
Words: 120,110. Language: English. Published: April 2, 2014. Categories:
Fiction
»
Adventure
»
Travel
The most important book in the history of literature. In this guide I visit to Heaven, Hell, Hades, and the afterlives of the Buddhists, Jehovah's Witnesses and Australian Aborigines. Find out which religion will take you to the best afterlife so you can make an informed decision about your hereafter.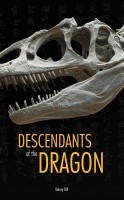 Descendants of the Dragon
by

Kelcey Hill
Zee is a career paleontologist who lives for dinosaurs. When she receives an unexpected invitation from her godfather to research a classified project in the country of her parents birth, she can't resist the opportunity. Once in China, Zee is forced to confront the demons from her past while fighting the real world monsters who threaten to take everything her team has worked for.
Related Categories