Special Deals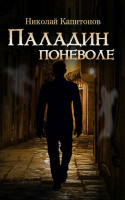 Paladin involuntarily
by

Nikolajs Kapitonovs
Фэнтезийный детектив о человеке, лишенном памяти касающейся прошлой жизни. У него только одна способность, чувствовать пособников демонов, захватывающих человеческое сознание. Он лучший в своем роде и не позволит повторно захватить родной мир.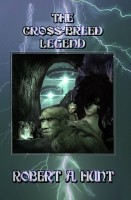 The Cross Breed Legend
by

Robert A. Hunt
When Aleena's human mother comes looking for her a whole world of events begin to unfold. Aleena is a cross-breed; she is half human and half gray alien who has been raised by three powerful witches. Aleena also has someone she would like to find; her soul mate who perfectly matches her unusual nature. He too is a cross-breed; half human and half Sasquatch.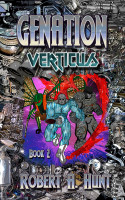 Genation: Verticus
by

Robert A. Hunt
EDDY AND GRIZZ successfully travel through Genation which propels them, 26 million years into the future. Worlds collide, the sun explodes and Verticus will never be the same again. Take the ultimate ride that will blow your mind in Genation Verticus.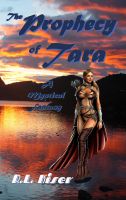 The Prophecy of Tara
by

R.L. Kiser
(4.00 from 1 review)
An ancient Power, corrupted nobles, a vibrant young warrior woman and a monumental task against insurmountable odds.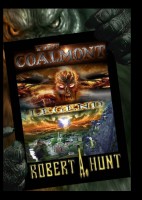 The Coalmont Legend
by

Robert A. Hunt
In the wild north, secluded from city populations, the small mining town of Coalmont harbors secrets of vile origins. During the early 1900's, the land is cursed. By retracing the steps of a mysterious traveler a peculiar link to the strange occurrences is revealed. The town's people vanished with reoccurring tales of demon-like fire-creatures who are behind the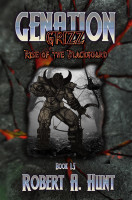 Genation: Grizz: Rise of the Blackguard
by

Robert A. Hunt
Grizz and his four brothers are the government's ultimate secret weapon. From the time they were born, each of them are enhanced with the body parts of an alien volk. Every next move is a battle of wits and fists to complete their mission and stay alive. Grizz's first enemies are the nations of the world.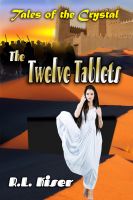 The Twelve Tablets
by

R.L. Kiser
(5.00 from 1 review)
In this fantasy of sorcerers, heroes, and villains amazing discoveries are made in the deep desert. An epic battle between good and evil will keep you glued to the pages.
Related Categories