Special Deals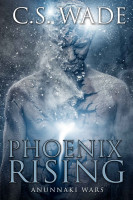 Phoenix Rising
by

C.S. Wade
Aidan a Murian prince awakens from a fiery crash in an unknown time. His people legends fading into the mist of time. Long forgotten. After an eon of hiding in the shadows sinister enemies from his past once more come forth spreading chaos as they pit empire against empire precipitating war and chaos across the galaxy. He discovers the oldest race in the galaxy betrayed by one they trusted.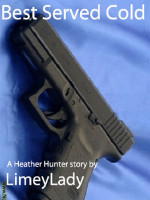 Best Served Cold
by

Limey Lady
Twenty-eight and, in her own words, "well on the lezzie side of bi", Heather Hunter's career is going from strength to strength. And her sex life is as chaotic as ever. After five years of limiting herself to (more or less) one bloke and quite a few girls, she decides to widen her horizons. Unfortunately, she picks a minor crime boss as her new male lover . . .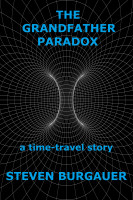 The Grandfather Paradox: A Time-Travel Story
by

Steven Burgauer
(5.00 from 1 review)
Marooned in the present, their only hope for the future lay in the past. But first there was still the small matter of staying alive. The planet was crawling with bird-beasts, large parrotlike carnivores. Now join Andu Nehrengel and his female clone companions on an intense voyage through time. First stop: the Civil War and the Battle of Shiloh. Meet Mark Twain when he is still a river boat pilot.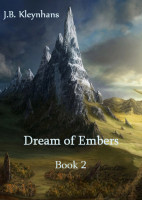 Dream of Embers Book 2
by

J.B. Kleynhans
(5.00 from 1 review)
Forced from her own kingdom in exile, Shala escapes the continent with nothing more than her two trusted Wolves. She fosters a fragile hope that seeking asylum in the Crimson City will help her reclaim the throne of her beloved Attoras. Tasked all the while with the studying the Remnant Pages, Shala comes across a terrible secret borne by a creature that was once her homeland's greatest enemy.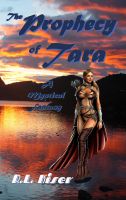 The Prophecy of Tara
by

R.L. Kiser
(4.00 from 1 review)
An ancient Power, corrupted nobles, a vibrant young warrior woman and a monumental task against insurmountable odds.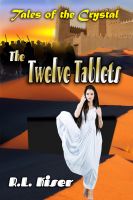 The Twelve Tablets
by

R.L. Kiser
(5.00 from 1 review)
In this fantasy of sorcerers, heroes, and villains amazing discoveries are made in the deep desert. An epic battle between good and evil will keep you glued to the pages.
Related Categories