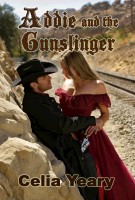 Addie and the Gunslinger
by

Celia Yeary
~Western Romance~ Ex-gunslinger Jude Morgan lands in jail in a far-flung West Texas town. On the fourth day, the sheriff ushers in a beautiful woman dressed in men's pants and toting her own six-shooter. Adriana Jones claims he is her worthless husband who married her, but never came home. When Addie's life is in danger, will Jude rescue his Addie? Or will Addie save herself and her gunslinger?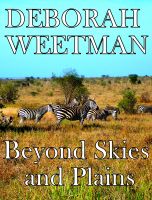 Beyond Skies and Plains
by

Deborah Weetman
Serena was just an every-day English girl until the day her father announced they were going to live in Africa. Drawn into a brilliant world of colour and culture, she was catapulted into a dangerous game that would see her mature to womanhood and face consequences beyond skies and plains.
Related Categories