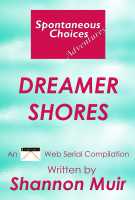 Spontaneous Choices Adventures: Dreamer Shores
by

Shannon Muir
Breah runs from a past she desperately wants to escape. When her car runs out of gas at the seemingly idyllic ocean side town of Dreamer Shores, an artist sweeps he off her feet and she thinks a new life may be ahead... but new struggles may have just begin. This book compiles the first three installments previously on the web with a new fourth episode exclusively in this collection!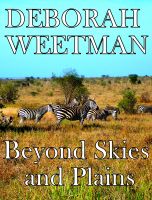 Beyond Skies and Plains
by

Deborah Weetman
Serena was just an every-day English girl until the day her father announced they were going to live in Africa. Drawn into a brilliant world of colour and culture, she was catapulted into a dangerous game that would see her mature to womanhood and face consequences beyond skies and plains.
Related Categories