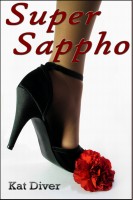 Super Sappho
by

Kat Diver
Nicki Wilshire's life is forever altered when she takes a late night shortcut through a Los Angeles park and crosses paths with Sophia, a charming, seductive young woman with a grand plan and unyielding determination. Nicki soon finds herself transformed into Super Sappho, lesbian superhero, and she and Sidekick Sophia set out to save the world.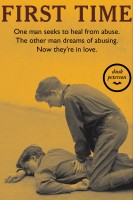 First Time (The Eternal Dungeon: Rebirth #3)
by

Dusk Peterson
One man seeks to heal from abuse. The other man dreams of abusing. Now they're in love. As the Eternal Dungeon's chief torturer and newest member strive to find a middle ground, their lovemaking forces Layle Smith to return in his mind to an older dungeon he had long abandoned. In that dungeon lies a helpless prisoner . . . yet perhaps the prisoner is not quite so helpless as he appears.