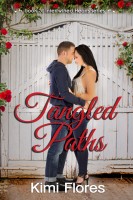 Tangled Paths
by

Kimi Flores
(4.00 from 1 review)
Is it possible to flee your past? Or does it sit patiently, waiting for your return? As Josh begins to uncover who Bri is, he finds himself falling for her. Will he find a way to convince her to trust him? And will she be able to let go of the past and move forward? When a traumatic event strikes, Bri will have to decide if she's going to let life continue to cripple her…or set her free.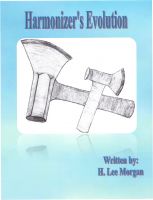 Harmonizer's Evolution (Book four of the Balancer's Soul cycle)
by

H. Lee Morgan, Jr
(4.00 from 1 review)
After learnimg that the cause of their unique situation is Connor's odd parentage as a child of the Hallowed Mother life went on. The next obstacle Connor and Sarah must face is parenthood and they have more to deal with than human parents, but as always they do things together and will find a way to manage. But an uncertain future will jeopardize everything.