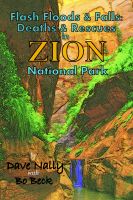 Flash Floods & Falls: Deaths & Rescues in Zion National Park
by

Dave Nally
This book details a variety of 70+ deaths that have occurred in the past century inside Zion National Park. The book is divided into flash flood deaths, slot canyon (rappelling) deaths, rock climbing deaths, falls from cliffs, and bizarre deaths. The author also includes numerous rescue stories of Bo Beck--Zion's senior Search & Rescue member for over 17 years.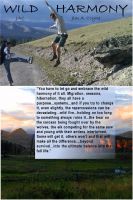 Wild Harmony
by

Jim A. Coyne
(4.00 from 1 review)
Bears, wolves, buffalo, elk, moose, mountain lions, and wild people coexist within the Yellowstone ecosystem. Behind the curtains are countless individuals who spend their time clearing trail, patrolling the backcountry, rescuing lost hikers, attending to car accidents, responding to wild fires, and preserving the general order of things. Experience the people who ensure the Wild Harmony for all.