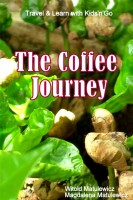 The Coffee Journey
by

Magdalena Matulewicz
Whether you are a coffee lover or a tea drinker, take your kids to Diria Coffee Plantation in Costa Rica where wonders await on every corner... This colourful picture story accompanies the Travel & Learn with Kids'n'Go series of short stories for parents, carers, family travellers, teachers, educators and home schooling Families.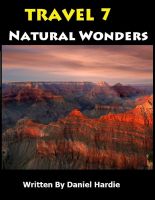 Travel 7 Natural Wonders Of The World
by

Daniel Hardie
(4.50 from 2 reviews)
Travel 7 of the world's best Natural Wonders including the Grand Canyon, Great Barrier Reef, the Harbor of Rio, Mount Everest, Aurora Borealis, Paricutin Volcano and the Victoria Falls. Each and every one of these wonders are perfect for those looking to get back to Mother Nature and escape the hustle and bustle from the cities.