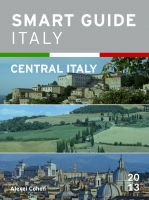 Smart Guide Italy: Central Italy
by

Alexei Cohen
Smart Guide Italy: Central Italy is a practical guide to Italy's most fascinating regions. It features useful information on major sights, towns, beaches and parks. The guide provides essential background details as well as suggestions on where to shop, eat, sleep and experience Central Italy. Regions covered include: Tuscany, Lazio, Umbria, Le Marche, Abruzzo, Emilia Romagna and Molise.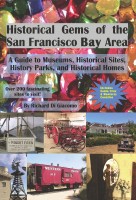 Historical Gems of the San Francisco Bay Area
by

Richard Di Giacomo
Whether you are a visitor to the San Francisco Bay Area or a long-term resident of the area, it's not uncommon to focus on the major, well-known attractions and overlook lesser-known sites that offer more local flavor and background. This book lists over 220 historical sites and museums from all eras of California's rich history.