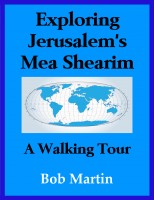 Exploring Jerusalem's Mea Shearim: A Walking Tour
by

Bob Martin
Jerusalem's Mea Shearim quarter represents a living museum. Its residents have preserved the traditional ways of life and somber dress that existed for centuries among ultra-Orthodox Jews in the ghettos of Northern and Eastern Europe. This e-book relates the history of Mea Shearim and provides a walking tour through the quarter. It also lists the rules you need to follow while visiting.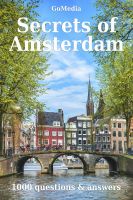 Secrets of Amsterdam
by

Peter de Ruiter
The (free) ebook 'Secrets of Amsterdam' contains more than 50 suggestions on what to do and where to go in Amsterdam: museums, theatres, concert halls and much more. But … you have to work for it! Each listing is presented in 15 questions that, we hope, will increase your appetite.
Related Categories