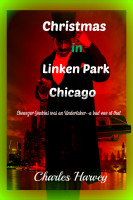 Christmas in Linken Park Chicago
by

Charles Harvey
(3.00 from 2 reviews)
(Formerly Christmas in The Bottoms) A very soulful and satirical version of the classic: "A Christmas Carol." Narrated by a pair of jive talking "Dozens" Players named Madd and Dog2020 aka Maddog2020. It's a bit of fantasy, macabre, and morality tale. Our Scrooge is the miser Ebenezer Jenkins who owns Glad Wrappings Funeral Home and BBQ joint. You don't want to know what's cooking in his pits.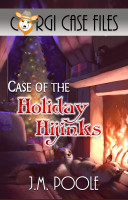 Case of the Holiday Hijinks
by

Jeffrey M. Poole
A Grinch is threatening to ruin the Christmas spirit in Pomme Valley, OR, this year. Presents are disappearing from under Christmas trees with no plausible explanation how or why. Our two favorite corgis, Sherlock & Watson, are on the case along with their reluctant human, Zack. Will the unlikely trio of detectives be able to solve the case and restore the presents to their rightful owners?
Related Categories