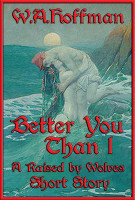 Better You Than I: A Raised by Wolves Short Story
by

W. A. Hoffman
(5.00 from 1 review)
A Raised by Wolves short story. The children of Will and Gaston teeter on the cusp of adulthood in the spring of 1685. The boys, Ulysses, Apollo, and Achilles, chafe at the restrictions and enjoy the privileges created by their parents' unconventional choices.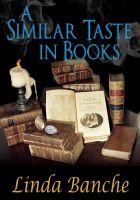 A Similar Taste in Books
by

Linda Banche
(4.00 from 2 reviews)
Every woman should have her Mr. Darcy. Clara adores "Pride and Prejudice" and Mr. Fitzwilliam Darcy. Can she ever find such a splendid man? Justin likes "Pride and Prejudice" and Miss Elizabeth Bennet. He would love to meet a lady like her. When Justin bumps into Clara in the library, the magic of their similar taste in books just might make their wishes come true.
Related Categories