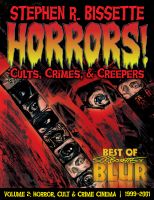 Horrors! Cults, Crimes, & Creepers
by

Stephen R. Bissette
(5.00 from 1 review)
Creeeeeeeeeeeeeeeeekkk! Welcome… to Horrors! Cults, Crimes, & Creepers— The tomb door swings open, and grizzled tomb-tender Stephen Bissette offers you a grisly guided tour to the millennial horror, crime, and cult feature films released on video and DVD from 1999-2001. Open the coffins—er, pages—and they're all here.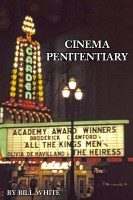 Cinema Penitentiary
by

Bill White
(5.00 from 1 review)
"Cinema Penitentiary" is a hilarious and devastating journey through fifty years of American movies and social history. Illuminating the zeitgeist of the times, from the beat years of cold war greasers to the flowering of the summer of love, the book reads more like a coming of age novel ala Salinger than a film critic's memoir.
Related Categories