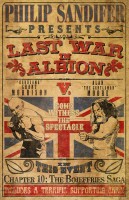 The Last War in Albion Chapter 10: The Bojeffries Saga
by

Philip Sandifer
The Last War in Albion is a blog providing an ongoing critical epic history of British comic books focusing on the rivalry between Alan Moore and Grant Morrison. This volume collects the tenth chapter of the saga, focusing on Alan Moore and Steve Parkhouse's The Bojeffries Saga.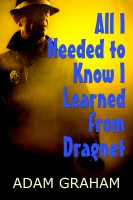 All I Needed to Know I Learned from Dragnet
by

Adam Graham
Detective stories have been entertaining people for decades. The best detective stories also contain key life lessons. Join podcaster Adam Graham on this fun journey through the annals of detective fiction as he examines the history and career of seven of the greatest detectives from literature, radio, and television including Joe Friday, Hercules Poirot, and Frank Cannon.