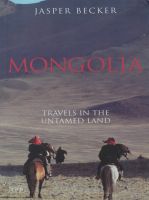 Mongolia: Travels in An Untamed Land
by

Jasper Becker
For seventy years Mongolia was all but closed to the west - a forbidden country, shrouded in darkness. Jasper Becker had long dreamed of exploring the sweeping land that lay just beyond China's Great Wall and when communism disintegrated, he finally did. Setting out from Kublai Khan's capital, Beijing, Becker was one of the first westerners to cross the border tracing the course of Yellow River.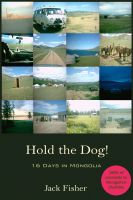 Hold the Dog!: 16 Days in Mongolia
by

Jack Fisher
In 2005, Jack Fisher set out to travel from Hong Kong to Berlin over land. It was supposed to be all about China, Russia and the Trans-Siberian railway. Mongolia just happened to get in the way: a necessary stamp in the passport. But five years on, it wasn't the four months in China or Russia that brought pen to paper, but 16 unscheduled days in Mongolia. This is the story of those 16 days.