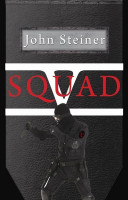 Squad V
by

John Steiner
In the decades following the second world war, the United States created new agencies and departments to address a wide range of issues including intelligence, emergency response to disaster and disease as well as covert warfare both abroad and domestically. These converge on discovery of a new threat not only to the U.S. but to the fundamental nature of human society and physiology.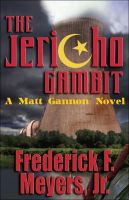 The Jericho Gambit "Terrorism Strikes Home"
by

Frederick Meyers Jr.
Matt Gannon is facing the toughest challenges of his life: An activated terrorist sleeper cell is enacting a chilling plot—known only as The Jericho Operation—against America. Matt and his team of expert military personnel must stop the actions which could devastate the earth, itself. What Matt couldn't predict is the reappearance of Megan, his lost love. Now he must fight for his nation… and her.