Sub-categories:
Cultural interest, general | Hispanic & Latino | Asian American | Jewish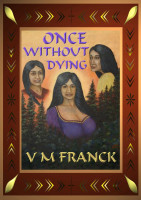 Once Without Dying
by

V. M. Franck
Three young woman of different faiths, Sheeawna-a Christian, Akilah-a Muslim and Mali-a Hindu support each other through heartaches, love affairs, abuses and struggles. They gain the courage to pursue a unifying force and common purpose with a mystic, a female rabbi, a Zennist and a follower of Native American spirituality. It is a powerful story of love, respect and honor.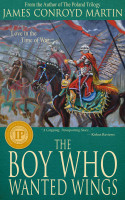 The Boy Who Wanted Wings
by

James Conroyd Martin
"A gripping, transporting story." ~Kirkus Reviews Winner of a GOLD MEDAL "IPPY" by the Independent Publishers Book Awards Aleksy, a Tatar raised by a Polish peasant family, nurtures dreams of becoming a Polish winged hussar and of pursuing the Countess Krystyna, both impossible quests. One day he must choose which dream to pursue.