Sub-categories:
Cultural interest, general | Hispanic & Latino | Asian American | Jewish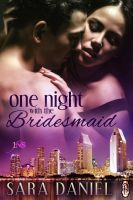 One Night With the Bridesmaid
by

Sara Daniel
Sabrina Lopez decides to use an unexpected one-stand gift to hook up with a man she'd otherwise never have the nerve to approach. Rob Wellington is determined to stop her from scamming her way into his brother's bed. He never expected her to steal his heart in the process…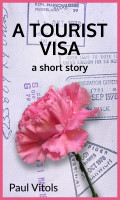 A Tourist Visa
by

Paul Vitols
On a visit to his long-lost grandfather in Latvia, a young Canadian traveler, confronted with Soviet bureaucracy, glimpses the possibility of romance.