Sub-categories:
Cultural interest, general | Asian American | Hispanic & Latino | Jewish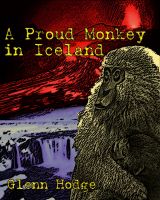 A Proud Monkey In Iceland
by

Glenn R. Hodge
A story about a black West Indian, raised in America, man's search for his destiny. Born into a family of ancient African healers, as an adult he finds himself living in Iceland knowing that for some reason relating to his destiny he has to be there. But not knowing how living there fits into his quest to find his destiny.