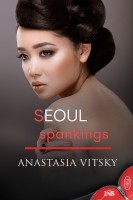 Seoul Spankings
Broken-hearted when her live-in boyfriend impregnates her best frenemy, Indigo Adams accepts a one-way ticket to Seoul, South Korea, and a challenge from her Great-Aunt Matilda: Forget that boy. Go and make something of yourself...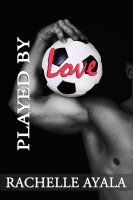 Played by Love (Soccer Romance)
Soccer goalkeeper, Jaden Sloup, has his eye on Ella Kennedy, a woman who won't date jocks or frat boys. He dons a pair of nerd glasses and convince her he's a techno geek, and she agrees to go with him to a cosplay convention to indulge their fantasies. Jaden must juggle sizzling in the sheets with Ella against playing soccer. When a bully harasses Ella, Jaden proves that goalies can score, too.