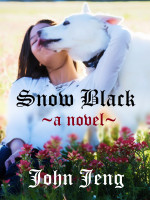 Snow Black (Tatarian Aster #1)
by

John Jeng
(5.00 from 1 review)
"Skin as white as snow, lips as red as blood, and a heart as black as ebony" aptly describes Juleena Woods, dubbed "Snow Black," a juvenile delinquent out on parole. Her late boyfriend was killed in a gruesome murder, and only Jules's friends in the Journalism Club believe in her innocence. Together, they set out to find the culprit and reveal the horrific truth.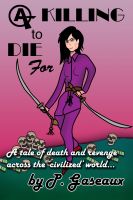 A Killing to DIE For
by

P Gaseaux
(4.71 from 7 reviews)
In Gaza terrorists have a new kind of missile...a deadly accurate one. In Manila a businessman lies dead, murdered by arms traffickers. In the frozen valleys of West Virginia, a veteran mourns his son. He wants answers. So does the FBI. And so does Anna...the super-spy and enigmatic killer who is torn between revenge and loyalty to her controllers.
Related Categories