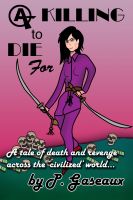 A Killing to DIE For
by

P Gaseaux
(4.71 from 7 reviews)
In Gaza terrorists have a new kind of missile...a deadly accurate one. In Manila a businessman lies dead, murdered by arms traffickers. In the frozen valleys of West Virginia, a veteran mourns his son. He wants answers. So does the FBI. And so does Anna...the super-spy and enigmatic killer who is torn between revenge and loyalty to her controllers.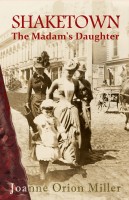 Shaketown: The Madam's Daughter
by

Joanne Orion Miller
Sex is never discussed in the polite drawing rooms of San Francisco society, though there's plenty to be had, from the dank cribs of Chinatown to the glittering sporting houses of the beau monde. Based on real characters from San Francisco's history, this is the story of outsiders who rise to command an underworld empire, forge a family of misfits, and discover true friendship, loyalty, and love.
Related Categories