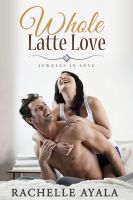 Whole Latte Love (New Adult Romance)
(5.00 from 2 reviews)
Investment banker Carina Chen doesn't need distractions—especially the sexy, guitar-playing barista she rooms with. But when her boss asks her to turn Dylan into a businessman, she can't think of a reason not to take advantage of his hospitality. Their chemistry is white hot, and Carina risks all for a night of love. Will Carina find her true heart before she loses her job and her chance for love?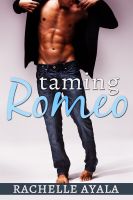 Taming Romeo (New Adult Romance)
(4.50 from 2 reviews)
Evie Sanchez is recovering from heartbreak when she runs into Romeo Garcia, the boy she left behind. Now a movie star, Romeo never understood why Evie stood him up. He whisks her away and reignites her love with romance and skillful lovemaking. But is the fantasy real or revenge? Evie and Romeo are about to discover if their buried feelings will explode in pure delight or utter disaster.