Sub-categories:
Psychological | Spiritual & metaphysical | Family sagas | Political | Crime | Medical | Religious | Technological | Legal | Media tie-in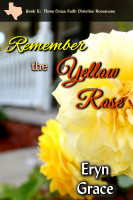 Remember the Yellow Rose
by

Eryn Grace
Rosie McCord has one goal--to save the United States from the terrorists chasing her across the country. She stops at a library in Texas, hoping for a break. When the bad men find her, it's up to someone else in that library--Andy Ross, of Three Cross Faith--to save Rosie in more than one way.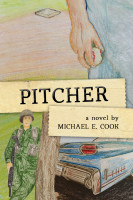 Pitcher
by

Michael E. Cook
Robbie Parker had a life that most young boys only dream about. He had the best parents in the world and he learned about love at a young age. His father was a Marine as was his father before him. Robbie was destined to follow in their footsteps.