Sub-categories:
Psychological | Spiritual & metaphysical | Family sagas | Political | Crime | Medical | Religious | Technological | Legal | Media tie-in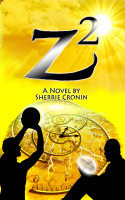 z2
by

Sherrie Cronin
(5.00 from 2 reviews)
Alex once walked away from a rare ability to warp time. Now, he needs to relearn the skill as he fights to stop the school he teaches at from turning the clock back to an era of intolerance. An old friend needs Alex to solve an ancient Maya mystery intertwined with these growing tensions. He can do both, but only if he can relearn his temporal talents before he runs out of time.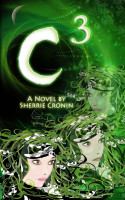 c3
by

Sherrie Cronin
(5.00 from 1 review)
A Texan teenager discovers she possesses strange powers she can barely control. As her innocence collides with a world where young women are bartered and sold, a stranger makes an unexpected offer. He will teach her how to save her missing friends, but she will never be normal again. She accepts his challenge to show those guilty of unspeakable crimes just how powerful a young woman can be.