Special Deals
Sub-categories:
Psychological |
Family sagas |
Spiritual & metaphysical |
Political |
Crime |
Medical |
Technological |
Religious |
Legal |
Media tie-in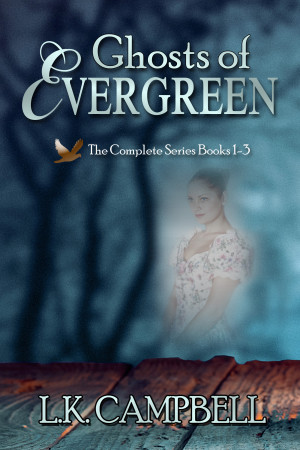 Ghosts of Evergreen: The Complete Series Books 1-3
by

L.K. Campbell
Kristy Miller inherits her aunt's mountain home, Evergreen and learns a few shocking secrets about her late aunt. Upon discovering and opening a hidden room, she fears that the house is haunted. In this 3-book series, Kristy sets out to uncover Evergreen's mysterious past. In the process, she meets an intriguing man, two intrepid ghost hunters, and the descendants of Evergreen's original owner.