Special Deals
Sub-categories:
Psychological |
Spiritual & metaphysical |
Family sagas |
Political |
Crime |
Medical |
Technological |
Religious |
Legal |
Media tie-in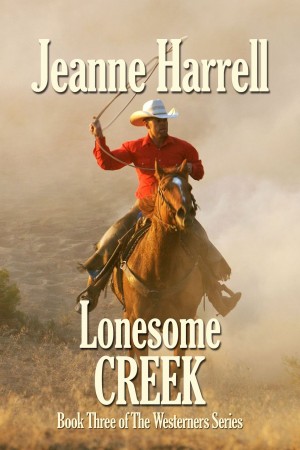 Lonesome Creek (The Westerners, Book 3)
by

Jeanne Harrell
Carrie inherits her uncle's ranch in rural California, but she's a city girl who decides country life is not for her. She puts the ranch up for sale but when her city life falls apart, a life at Lonesome Creek sounds better than it did before. Sparks fly with childhood friend and local rancher, Russ Roberts, but her insecurities and a town crisis push them both to the edge.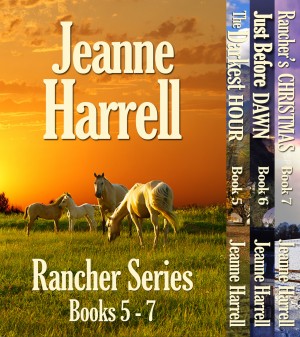 Rancher Series, Complete Books 5-7
by

Jeanne Harrell
The Rancher Series is the story of the Johnson family in Naples, Nevada written by bestselling western romance author Jeanne Harrell. DARKEST HOUR, JUST BEFORE DAWN and RANCHER'S CHRISTMAS.