Sub-categories:
Psychological | Spiritual & metaphysical | Family sagas | Political | Crime | Medical | Technological | Religious | Legal | Media tie-in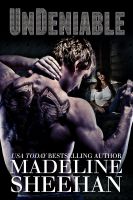 Undeniable
by

Madeline Sheehan
(4.25 from 8 reviews)
Warning: This is not a typical love story. This is an all-consuming, soul-crushing, tear-your-heart-into-pieces story. It's intense, gritty and raw, dark and disturbing, and it doesn't happen overnight. This is an epic love story that knows no boundaries and has no time limits. It grows and develops—with hurt, sacrifice, and heartache—over the span of a lifetime. This is Eva and Deuce's story.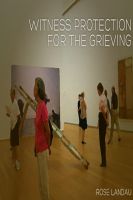 Witness Protection for the Grieving
by

Rose Landau
Justin Brown dies suddenly, leaving his unconventional family to navigate through changing circumstances. This new adult novel jumps in time and place through three generations, examining each character's daily life, personal struggles and new relationships.