Sub-categories:
Psychological | Spiritual & metaphysical | Family sagas | Political | Crime | Medical | Religious | Technological | Legal | Media tie-in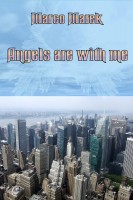 Angels are with me
by

Marco Marek
(5.00 from 1 review)
Jay is a guy born and raised in New York, where he leads an interesting life even in its normality. It is suddenly overwhelmed by a series of events and unexpected encounters that will completely change the way he lives. Incidents and circumstances that seem random turn out to be part of a preconceived plan by his guardian angels.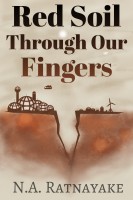 Red Soil Through Our Fingers
by

N.A. Ratnayake
A Mars colonist accepts a deal with a mining company to start a new life on humanity's off-world frontier. But idealism turns to unease when reality becomes darker than the fine print foretold. With his farm under bio-genetic attack and the most powerful player on the planet as an enemy, Mahela has no choice but to run... and expose economic slavery on an interplanetary scale.